Eventually, almost all vegans and vegetarians find themselves looking for a good cookbook. You might want one for yourself, or maybe to give someone as a gift. Vegan cookbooks are great because they can give you all kinds of ideas about what to cook that you might not have thought about on your own. Most of us get stuck in cooking ruts, fixing up similar meals most nights. Having and using a vegan cookbook is a sure way to add some variety to your meals.
The problem with deciding which cookbook is best is that everyone has a different opinion. For this reason, we let the people decide. Here are the Top 3 Vegan Cookbooks that people are buying.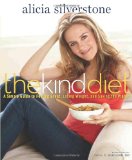 The Kind Diet: A Simple Guide to Feeling Great, Losing Weight, and Saving the Planet
By Alicia Silverstone
This is a brand new book by the famous actress Alicia Silverstone. In addition to wonderful recipes in the book, it also includes her views on why she doesn't eat meat. In fact, this book is not only a vegan cookbook but a guide for vegans and vegetarians to follow, making sure they are getting the right nutrients in their everyday diets. A large portion of the book is dedicated to providing vegan information.  While it is a great choice for someone looking for a vegetarian cookbook combined with a healthy lifestyle guide, it doesn't have as many recipes as other books that are dedicated to this purpose.  The second half of the book has recipes for everything from drinks to main dishes, to desserts.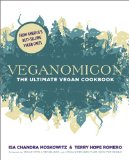 Veganomicon: The Ultimate Vegan Cookbook
By Isa Chandra Moskowitz and Terry Hope Romero
If you are looking for a vegan cookbook that delivers plenty of great recipes using ingredients that are all meat, dairy, and egg free, this book is for you. It gets rave reviews by readers, and the easy-to-follow recipes are wonderful for anybody who wants to cook healthy vegan food. The recipes are easy enough for newbies to cooking to follow as well.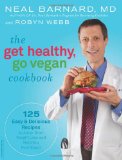 3.The Get Healthy, Go Vegan Cookbook: 125 Easy and Delicious Recipes to Jump-Start Weight Loss and Help You Feel Great
By Neal Barnard and Robyn Webb
This vegan cookbook is a must for anyone wanting to cook food that is good for their body and tastes great. The author, Dr. Neal Barnard has studied extensively on how a vegan diet can control the effects of type 2 diabetes. For anyone who wants to transition to a healthier diet, this book provides everything you need, including the science behind the diet and simple recipes that anyone can follow.  Ordinary vegetarian cookbooks will include eggs and dairy ingredients in their recipes, but this one doesn't.