While many shoe companies have been pretty slow to put out vegan shoe options, others have seen opportunity in this area. One such company is Earth Shoes, which boasts quite an impressive line of vegan shoes. This company is not exclusively vegan, and does produce non-vegan shoes as well, so you need to make sure what you are buying is what you want. They have a good range of products as well, ranging from dress shoes to boots to sandals to comfortable walking and running shoes. Here is a review of the most popular Earth vegan shoes.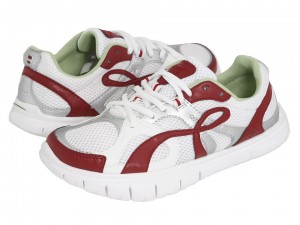 This is your casual, walk-around-town everyday shoe, and comes in both mens and womens sizes. Like many other Earth shoes, the glide features Kalso negative heel technology, which shifts your weight onto your heel a little more than normal shoes, which helps to strengthen leg muscles and reportedly burns more calories when walking than wearing normal shoes.  Take a look at the Earth Vegan Glide here at Zappos.
For women looking for a stylish vegan boot, the Earth Elite is a great choice. It comes in 6
great colors, has a 14 inch high, waterproof upper, and is certified vegan. Unlike many other womens boots, which put fashion before comfort, this boot is well endowed with comfort features like reinforced arch support, a soft microfiber lining to prevent rubbing, and it also has the negative heel technology mentioned above.  See all 6 styles of Earth Elite Boot Here at Zappos.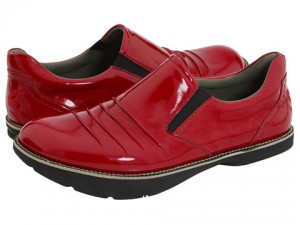 The Earth Prestige is a stylish womens shoe that comes in 5 different color choices. It has a vegan patent upper that looks sleek. Earth shoes tries really hard to make sure that their shoes are as comfortable as they can be. It also features a negative heel, meant to tone and strengthen leg muscles while you walk. See the Earth Prestige Vegan Shoe Line Here.  See the Earth Prestige Vegan Shoe Line Here.
Other Earth Vegan Shoes
For a more casual shoe, take a look at the Earth Lazer, which is a slip on style and comes in brown and black. This shoe is designed for comfort and packs light and easily.
The Kinetic is similar to the glide, but it is a bit more of an all around exercise shoe. It is designed to provide ultimate comfort for people on the go, whether it is walking through town, a forest, or playing tennis. There aren't too many vegan athletic shoes, and this one has a negative heel as well, which makes it popular among people who have come to love this new technology. See them here.